Pink Hammer Homes Services is your one stop resource for all your handyman needs.
Few projects have as big an impact on the look and feel of your home as good carpentry work. Well done carpentry work is both an art and a science – a skill that takes years to perfect.
Our talented carpenters use their skills to add value and beauty to your home, whether repairing dry rot, framing walls, or making wood repairs. And, our trim carpenters can install or repair molding to give rooms a beautifully finished look.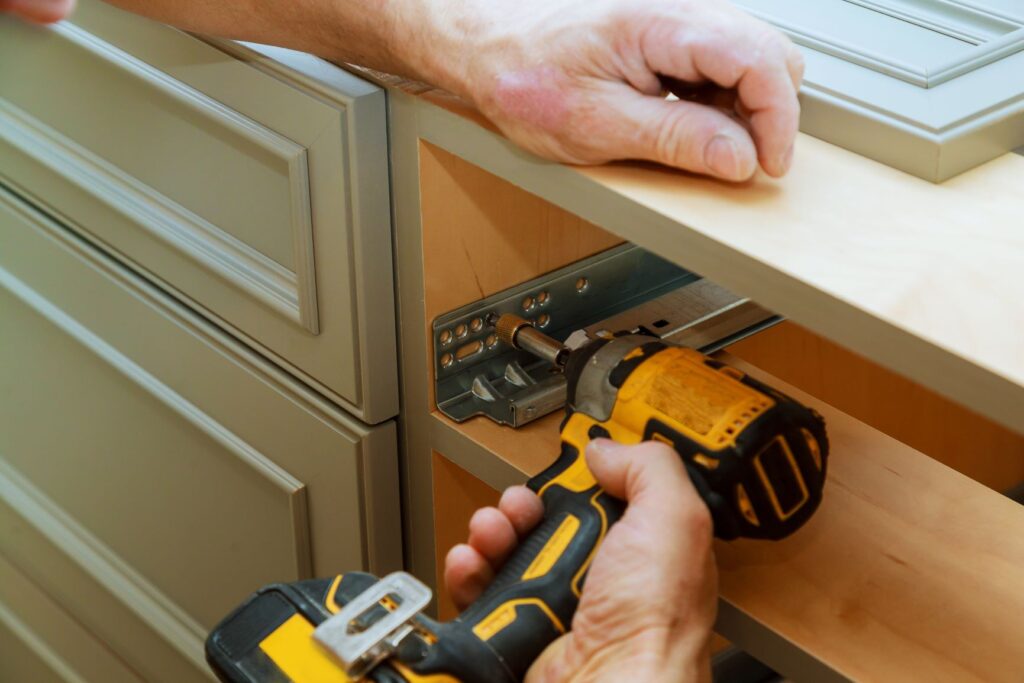 Looking for a Talented Carpenter?
Built-ins, Cabinets, Decks, Doors, Flooring, Shelves, Trim … we love it all! Carpentry is our specialty. In fact, every one of the handymen at our company started their careers as carpenters. Our Carpentry Services include:
What your neighbors have said about Pink Hammer's carpentry services…
"Pink Hammer is the most reliable, trustworthy and apt company I've ever dealt with. Their work is amazing."
– Jennifer, Morristown
Ready to book your handyman repair or maintenance project with Pink Hammer Home Services?