Pink Hammer Homes Services is your one stop resource for all your handyman needs.
Caulk and grout are there to prevent water from getting into places it doesn't belong. Properly maintaining the caulk and grout in your bathroom and kitchen will save you money in the long run.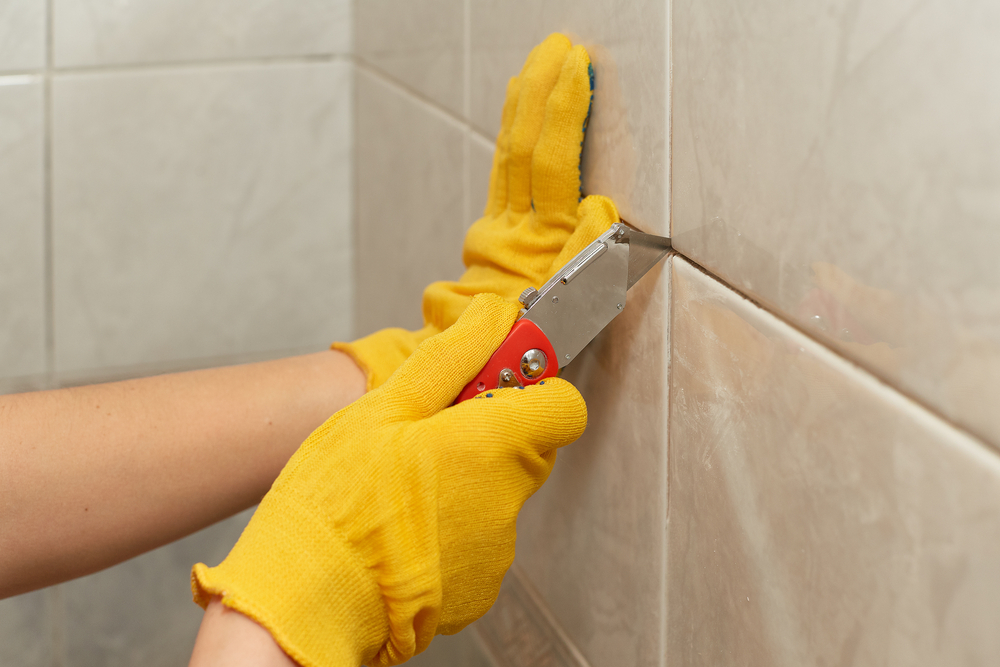 Even a small issue with your caulk or grout can allow a great deal of water damage that you might not be able to see, but will cost you big bucks later.  Here are some things to look out for with your caulking or grouting:
Discoloration in the grout lines and caulk – this may indicate water damage and mildew
Cracking or peeling grout – even the tiniest of cracks can allow a lot of water to get into your walls
Missing grout or caulk – if the grout or caulk is missing entirely, you should get it taken care of right away
What your neighbors have said about Pink Hammer's repair services…
"Very courteous and professional, on time and neat. Will definitely call back for any additional services."
– Frank, Morristown
Ready to book your handyman repair or maintenance project with Pink Hammer Home Services?