Bathroom Remodel Services
Pink Hammer Homes Services is your one stop resource for all your handyman needs.
Whether your bathroom remodel goals are major or modest, we can help you make them a reality. We provide full and partial bathroom remodels according to your budget, taste, and schedule. We will work with you to design and install a new bathroom that you will love for years to come.
As a bathroom remodel contractor, we offer services from the smallest update, like re-caulking your shower to completely renovating your space. Services include,
Full Bathroom Remodels
Small Bathroom Remodels
Caulking and grouting
Installing Tile
Bathroom Design Services
Updating plumbing fixtures
Replacing toilets
Repairing Leaks
Repairing Leaks
Installing shower doors
Replacing vanities
Hanging Towel bars
Installing Grab bars
Installing walk-in bathtubs
Tub to shower conversions
What your neighbors have said about Pink Hammer's bathroom remodel services…
"Your team just finished up and I just wanted to let you know how satisfied we are with the work, and the project in general. It has truly exceeded our expectations. Who knew that little bathroom could come out looking so functional and beautiful!"
-Mike, East Hanover
At Pink Hammer Home Services, we take great care in helping our customers have a great experience with their renovation projects.
Whether you are doing a small bathroom remodel or a major home bathroom renovation, we provide the same level of service and attention.
We consistently deliver stellar customer service, quality craftsmanship, reliability, and commitment to excellence. You can expect the following on every home bathroom renovation project:
We will provide hands-on assistance in selecting the decorative materials for your project We will assign a primary craftsman who will be dedicated to your project from demo to completion.
We will take care to protect your home during every phase of the project
We stay with your remodel project every day until it is complete.
Our office team as well as the project manager will be available to you to address any questions that come up before, during, and even after your project
More Things to Know
Over 80% of our remodel customers have hired us to complete a 2nd remodel project for them. We are licensed, bonded, and insured
All of our craftsmen are employees of our company
We are locally woman-owned and operated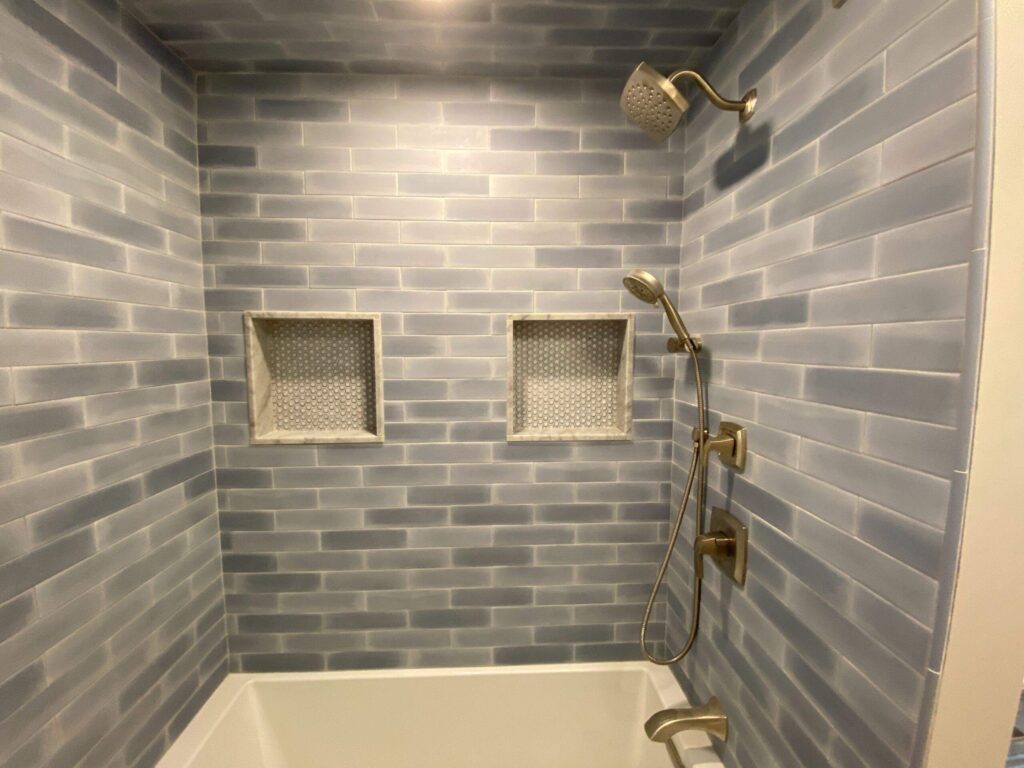 Ready to schedule your bathroom remodel services?