Pink Hammer Homes Services is your one stop resource for all your handyman needs.
Your kitchen is the heart of your home. If you're not feeling the love, it is time to make your kitchen remodel dreams a reality. Whether its a quick update or a full remodel, at Pink Hammer Home Services, we know when we remodel your kitchen, it doesn't just improve your home's value, it improves your quality of life.
Few projects have as big an impact on the look and feel of your home as good carpentry work. Well done carpentry work is both an art and a science – a skill that takes years to perfect. 
Our talented carpenters use their skills to add value and beauty to your home, whether repairing dry rot, framing walls, or making wood repairs. And, our trim carpenters can install or repair molding to give rooms a beautifully finished look.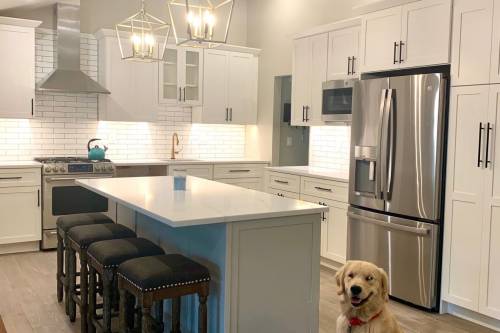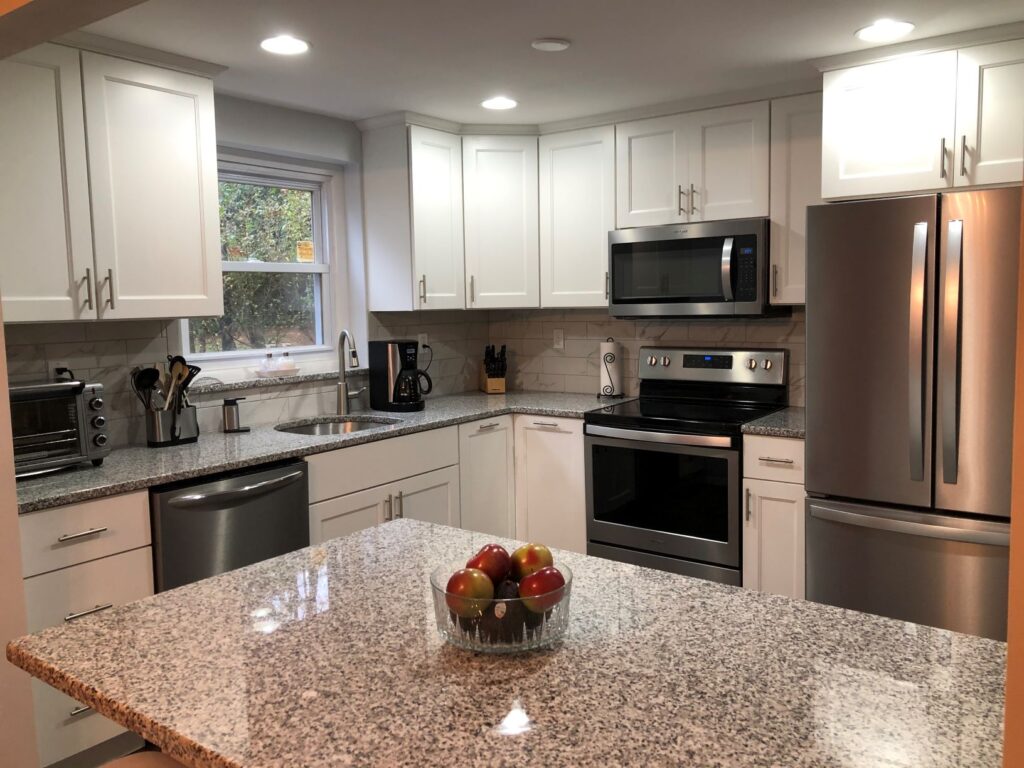 Looking for a Talented Kitchen Remodeler?
Pink Hammer offers Kitchen Remodel services from the smallest update, like adding a back splash to completely renovating your space. Services include,
Full Kitchen Remodels
Installing Cabinets
Installing Tile Backsplash
Replacing Countertops
Updating plumbing fixtures
Updating Kitchen Storage
Replacing Kitchen Flooring
Installing Crown Molding
Updating Lighting
Connecting Appliances
Faucet Repair or Replacement'
Changing Cabinet Hardware
In addition to all of the kitchen remodel services you see, we can help you with the design, planning and project management of your new kitchen. From providing detailed 3D design renderings to offering semi-custom cabinetry to overseeing the remodelers during construction, we do it all when it comes to kitchen renovations.
*We offer the same quality, customer service and care whether you are doing a small kitchen remodel or a massive kitchen renovation. We are seeking to build lifetime customers, who can rely on us for helping with all of their home needs, even small handyman projects.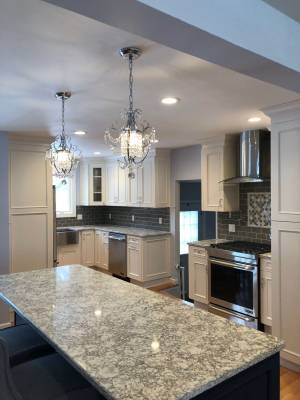 Stellar customer service, quality craftsmanship, reliability, and commitment to excellence. That's the short answer. You can expect the following on every kitchen remodeling project:
We will provide hands-on assistance in selecting the decorative materials for your project
We will assign a primary craftsman who will be dedicated to your project from demo to completion.
We will take care to protect your home during every phase of the project
We stay with your remodel project every day until it is complete.
Our office team as well as project manager will be available to you to address any questions that come up before, during and even after your project
More Things to Know
Over 80% of our remodel customers have hired us to complete a 2nd remodel project for them.
We are licensed, bonded, and insured
All of our craftsmen are employees of our company
We are locally woman-owned and operated
Don't take our word for it! Read what your neighbors have said about Pink Hammer's kitchen remodel services.
"We were very impressed with the team at Pink Hammer Home Services. Our project manager helped to select the right materials for our kitchen, which we are thrilled with. The carpenter and tile guy were flawless in their installation and the office was great at keeping us informed of the schedule. We will be calling for our deck next Spring."
-Mike, Denville
Ready to book your kitchen remodel project with Pink Hammer Home Services?