At Pink Hammer Home, we believe that we have the BEST team to support our mission of being the trusted resource for all of your home repairs, maintenance and renovations. Read on to find out more about each of them and how our team can help you take care of your home improvements.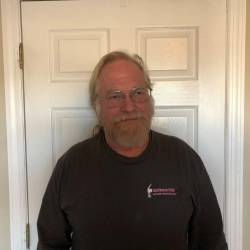 Craftsman/Lead Carpenter/Remodeler
Bill is our lead carpenter. He is happiest and most skilled working on decks, kitchen remodels, trim carpentry and doors. He has been working as a carpenter/remodeler for over 30 years. Bill has lived in our area for his entire life, growing up in Long Valley. He loves the outdoors and can be found walking or camping when he is not working or spending time with his 3 grandchildren.
Craftsman/Lead Carpenter/Remodeler
Guy is our all-around handyman and remodeler. He enjoys the variety that comes with handyman work but is equally skilled in completing remodeling projects. He has over 30 years of experience in the home services industry. He lives in Boonton with his wife and when not working, he enjoys concerts, especially seeing his son play in his band.
Craftsman/Handyman/Painter
Mike is our part time handyman and painter. He grew up around contracting and he is pretty multi-skilled. He ran a painting business for a number of years and has also worked as an electrician. Most recently, he works part- time so he can be a stay at home dad to his young children. He lives in Rockaway with his family and enjoys bowling and golf when he gets a break from working or parenting.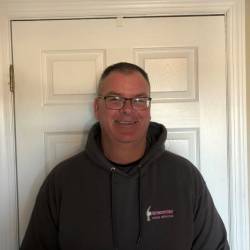 Craftsman/Painter/Powerwasher
Paige is our resident painter, power washer, assembler, and general handyman (including a specialty in minor electrical work). He has worked in the home improvement industry for more than 25 years. Originally from Oklahoma, Paige has a great accent, a friendly approach and a great sense of humor. When Paige isn't working at Pink Hammer, he can be found on local golf courses, mountain biking or spending time with family.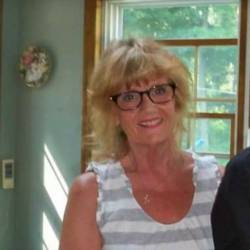 Office Manger/Customer Service
Judy is usually the first point of contact for most customers at Pink Hammer Home Services. She has worked within home improvement for more than 20 years and is incredibly knowledgeable about all things home related. Judy is so fun and easy to talk to and truly cares about helping customers; she regularly teaches callers how to fix their small repairs. Not only does Judy work well with Pink Hammer's customers, she also keeps the team on point by making sure they know where they need go and what they need to do, ensuring that she has asked all the right questions about the job, and making sure materials arrive when they are supposed to. When Judy isn't working, she adores spending time with her large family and her pets. She also spends a good deal of time tinkering around her home (on creative projects) and in the garden.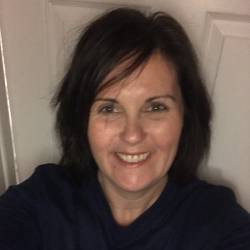 Founder/Projects & Design
Jen is the founder of Pink Hammer and specializes in project management, customer service and planning/design. Her goal is to ensure that Pink Hammer Home is more than just a handyman and remodeling service; she demands that craftsmen are not only skilled in performing the work, but they are also reliable, respectful, and neat. Jen handles all the design consultations for remodel projects and acts as the project manager on these renovations. She makes the process easy by guiding clients through every step of their remodel. When Jen is not working, she can be found spending time with her family (usually watching one of her kids activities) and friends or volunteering with the Denville Rotary or Rockaway Girl Scouts.
Ready to book your handyman repair or maintenance project with Pink Hammer Home Services?