We've all been itching to get outdoors for what seems like forever. Now with the warm weather comes backyard barbeques while the kids play in the grass, puttering in our gardens and Saturday afternoons on the golf course. Summer is also the best time to take care of all those things big and small that went wrong with your home over the winter.
You just don't want to do them yourself and give up all the fun.
You don't have to. At Pink Hammer Home Services, we offer a full menu of home maintenance and indoor and outdoor handyman home repairs. Our fully trained and licensed handyman craftsmen will take care of everything you need doing but don't want to do yourself. This way you can enjoy summer and your home is ready for both the warm weather and the fall.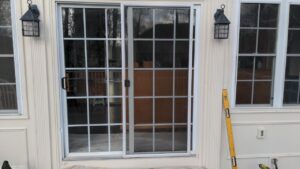 Exterior
It may not have felt like a rough winter but that's because you were inside for most of it. Your home took the brunt of the colder weather and may be showing some wear. Our exterior handyman home repair services include:
Decks and Patios – Power washing and sealing, staining or refinishing, tightening railings, securing floor boards, checking for rot and replacing planks if necessary
Fencing and Gates, Sheds and Swing Sets – Power washing and sealing, staining or refinishing
Garage Reorganization – Installation of bike racks and shelving to get things in order
Additional Outdoor Seating – Bring on the family and friends…and neighbors
Weather proofing – Removing or applying window filming or insulation, installation of weather stripping, caulking windows and trim, attic and pipe insulation and adjusting doors
Siding Repairs – Aluminum or vinyl
Storm Damage Repairs
Outdoor Faucet Replacement
Gutters – They need to be cleared going into both the warm weather and after the leaves are all gone
Other – Everything from installing a screen door and building a trash enclosure to installing a new mailbox and assembling a trampoline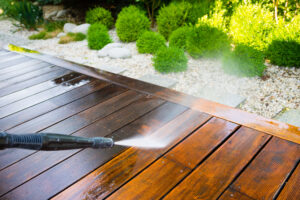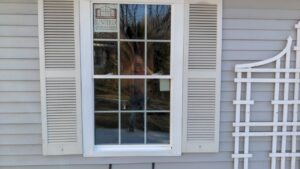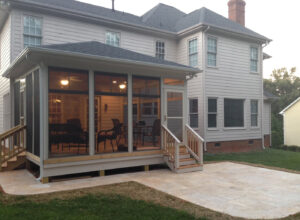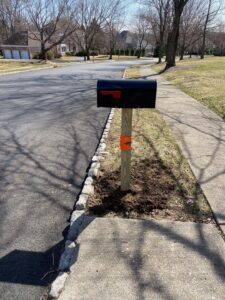 Interior
While you're outside enjoying the sun and fun, our handyman home repairs craftsmen can take care of everything you need addressed inside. Our interior services include:
Kitchens and Bathrooms – Re-caulking and re-grouting, faucet replacement, light fixtures, outlets and fixtures, exhaust vents and drywall repairs (can there ever be too many steamy showers in winter?).
Window and Trim Re-Caulking
Ceiling Fan Adjustment
Window Filming or Insulation – Applying or removing
Dryer Vent Cleaning
Fire and Carbon Monoxide Replacement
Painting – Touch up or entire rooms
Furnace Filter Change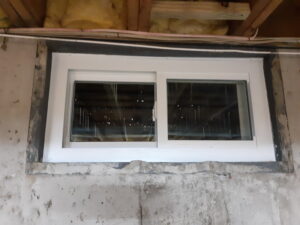 Getting outdoors – it's been a long time coming. You'll be enjoying your yard and entertaining in no time. Allow Pink Hammer Home Services handyman home repair craftsmen to get your exterior ready for a summer of fun and your interior all set for the return of autumn – just not too soon. Our full menu of home maintenance and indoor and outdoor handyman home repairs will free you up to light the grill and throw on those steaks. Contact us today to schedule an appointment.