Cooler weather will be here soon. Are your floors ready for the increased foot traffic that comes with the fall? Are you? Perhaps more than any other element of your home, your flooring makes a statement. Beautiful floors deliver ambience and pride and can add to the value of your house.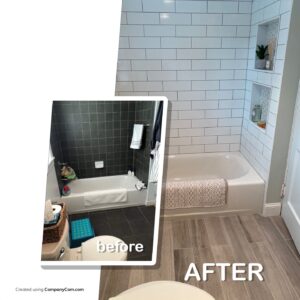 Now is the perfect time to upgrade your flooring, before colder weather gets here. At Pink Hammer Home Services we offer a full menu of flooring installation and repair services among our home repair work. Our trained handyman craftsmen install and repair a variety of flooring types so you can enjoy the inside of your home this fall and winter.
Luxury Vinyl Plank
The hottest new flooring is Luxury Vinyl Plank (LVP). This durable planking is ideal for any room. It looks and feels like hardwood yet is waterproof, easy to maintain and has cork backing for comfort. LVP is ideal for kids and family rooms and other high-traffic areas, such as sun rooms and foyers. Enjoy the look of hardwood with none of the hassle. Our home repair craftsmen are experts at installing LVP.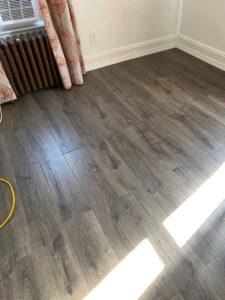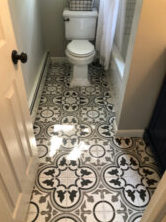 Porcelain and Ceramic Tiling
Classic porcelain or ceramic tiling can bring style, brightness and cleanliness to a variety of rooms. Convert your bathroom into your private spa. Turn your kitchen chic while making clean-up easier with tiling on the floor and/or backsplashes. Foyers and mud rooms are ideal spots for new tiling. We have years of expertise in installing tiling so that your bathroom, kitchen or other area of the house will feel like new.
We also install subfloors, laminate and baseboard moldings. There is no floor in your home we can't improve.
Contact us today to schedule your free appointment to discuss your flooring installation needs.
Flooring and Tile Repairs
Perhaps you do not need new flooring and simply require a few repairs to restore your flooring to its former beauty. We offer a full menu of flooring repair and tile repair services. Our handyman craftsmen can:
Perform wood repairs
Install carpentry trim
Repair squeaking floors
Replace cracked floor tiles
Repair water damage
Patch hardwood and subfloors.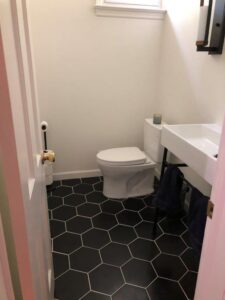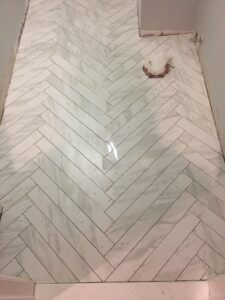 We also repair or replace loose or missing tiles in your bathroom or kitchen, replace missing grout and make repairs after plumbing work is completed.
Trust us to take care of all your flooring home repair needs. Contact us today to schedule your free appointment for your flooring repairs.