Okay, Punxsutawney Phil gave us some bad news this month – six more weeks of winter. The good news is that leaves plenty of time for you to accomplish all those small projects and repairs you've been putting off as you lingered outside during the end of fall, then ramped up for the holidays. Now is the perfect opportunity to check off the list of small projects that will make a big difference in your home. Our handyman craftsmen are trained to handle a wide variety of small projects and home repairs. In fact, our list of repairs and improvements tops 1,000. So no matter what you need done, we can handle it – there is just about no small project we can't assemble, install or repair.
These include:
Hanging curtains, blinds and rods – Give your dining room, living room or bedroom a new look with just a few simple changes.
Assembly of furniture, bookshelves and all those items with long directions! – We know how frustrating assembly can be, especially when an important step is on the next page – which you haven't read yet. We are pros at all the name brands – IKEA, Wayfair, Home Decorators, Pottery Barn and Amazon. (Psst, we disassemble, as well.)
Mounting large TVs – You don't want to do this yourself just to have it come crashing down right in the middle of streaming that new Netflix hit.
Repairing attic stairs – They're noisy and shaky and make getting up there nerve-wracking and annoying.
Hanging towel racks, toilet paper holders, bathroom shelving, etc. – A little new makes the old go away.
Installing door handles and door knobs – Be honest, that one door knob comes all the way out once in a while.
Installing new recessed LED lighting caps – A modern look that's both functional and fashionable.
Hanging new lighting fixtures or installing new outlet/light switch covers – Are you ready for that classy brass or chrome look?
Assembling and installing garage overhead racks and shelving and organizational units – Get a jump on spring despite what Phil said.
Mailbox installation and repairs – Between the plowing, snow blowing and salt, it probably is looking a little beat up.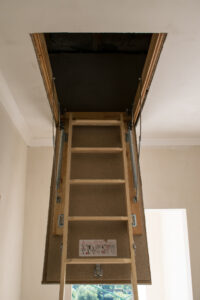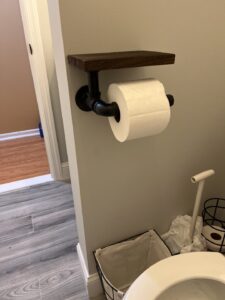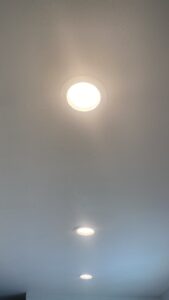 Our handyman craftsmen can cover it all. They can assemble, install or repair as needed and will make sure your small projects make a big difference in your home. Don't forget to ask about our 4-hour and 8-hour handyman packages. Check off a number of projects in one visit. Contact us today to schedule your small project or repair work.