Finally the temperatures are rising, melting the snow so you can see your lawn and patio again. It's time to get outside to your flower beds and fire pit and…
What a mess! Twigs and leaf stains cover the stones of the patio you've longed to lounge on throughout the winter. How can outdoor furniture get so filthy when it was covered? Your kids won't be playing on that swing set any time soon. And the outside of your house shows the wear of the winter's snow, wind and rain. Months of harsh weather have left dirt, grime and mud, mold, pollutants and allergens embedded in your outside surfaces.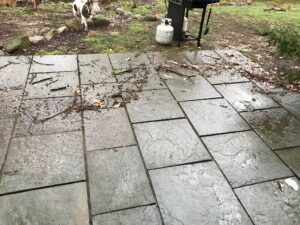 It's time to power wash. But do you really want to do that messy job yourself?
At Pink Hammer Home Services our skilled handyman craftsmen use a gentle but effective eco- and pet-friendly detergent/water blend to clean and restore through professional pressure washing. Our experience enables us to clean while preventing damage to any outside devices, such as spotlights, security systems and solar panels. We are fully licensed and insured.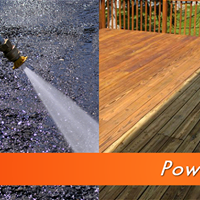 Our power washing (also called pressure washing or power spraying) can include:
House siding
Gutters
Patios, decks and stairs
Outdoor furniture
Playhouses and play equipment
Stone walls and fencing
Concrete or stone walkways or steps
Driveways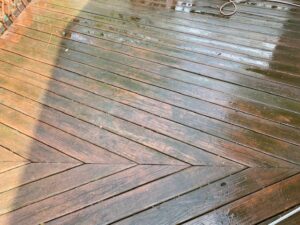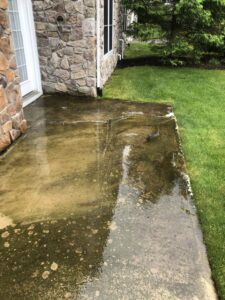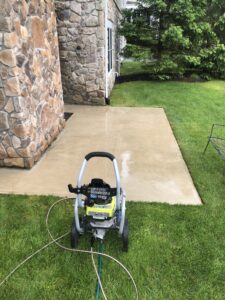 Start the spring with a deep breath of freshness. Power washing has been proven to help seasonal allergies by washing away mold, spores and pollen. It will remove the grime that built up on and around your home while you were cooped up inside, allowing you to emerge into a yard that calls for planting flowers, watching your children play or just reading a book in your hammock. In front, your home's curb appeal will re-bloom like your perennials. Your outdoor space is especially important now as we inch our way out of both winter and the pandemic and look to welcome friends and neighbors back into our lives.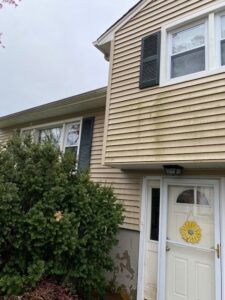 Speaking of neighbors, we offer a Neighbor-ly Discount. Book with a neighbor and you BOTH save $25. Just call us at 973-453-2465, arrange two appointments and you both save $$$! How's that for being a good neighbor?
Let us handle the dirty work so you get enjoy all that spring has to offer. Contact us for an estimate or more information now.